KinHouse

A combined house for a little more coalescing.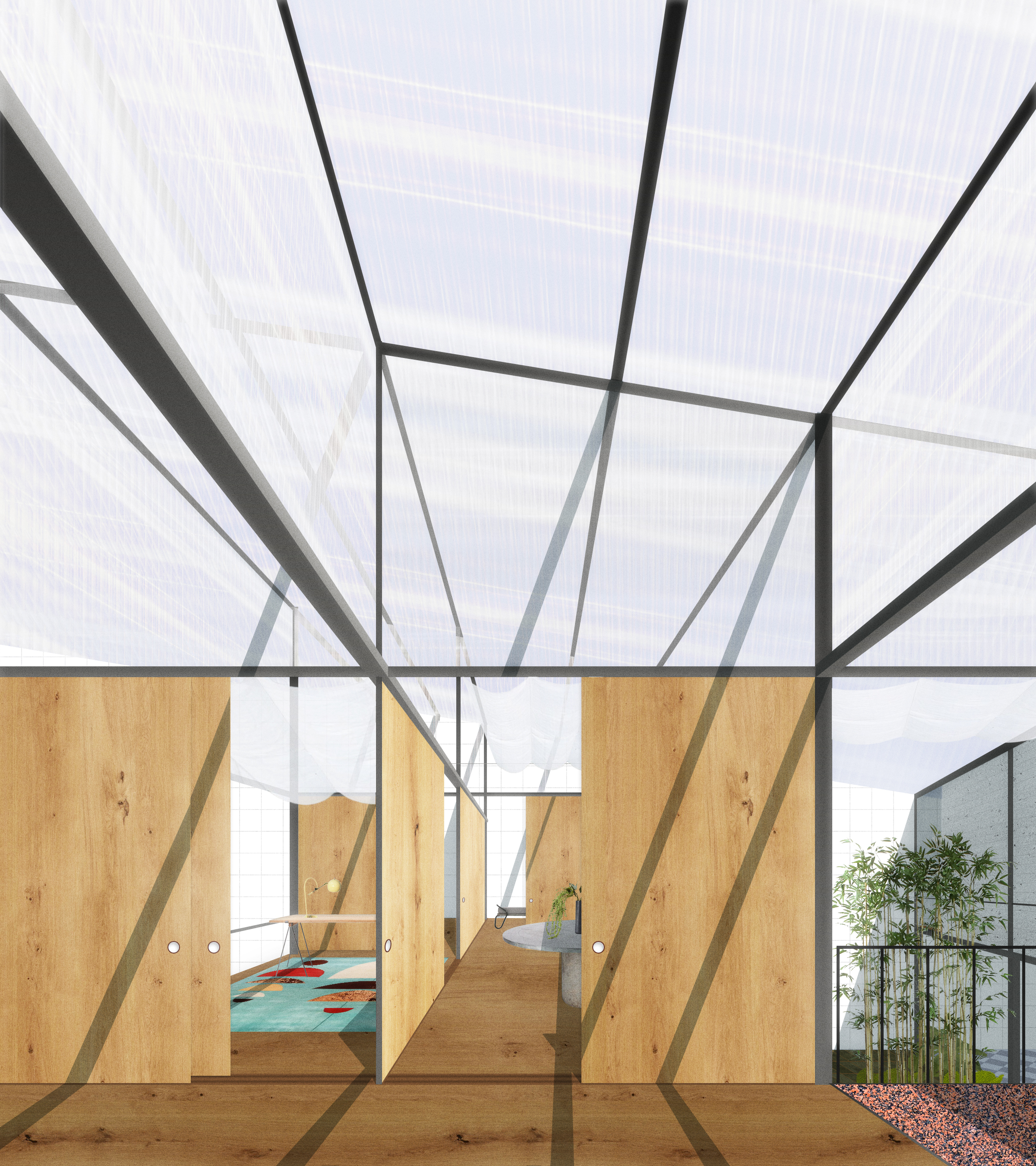 Located in Brooklyn, New York, KinHouse further extends an existing cooperative studio to provide a framework for collective living that promotes maintenance over innovation, and codependence over scarcity. KinHouse addresses our expanded modes of kinship and living in density.

KinHouse retains the recognizable structural pattern and pitched roof of an archetypical warehouse that once dominated the urban landscape, yet gestures towards more familiar typologies of cohabitation, such as shared courtyards and collective amenities.