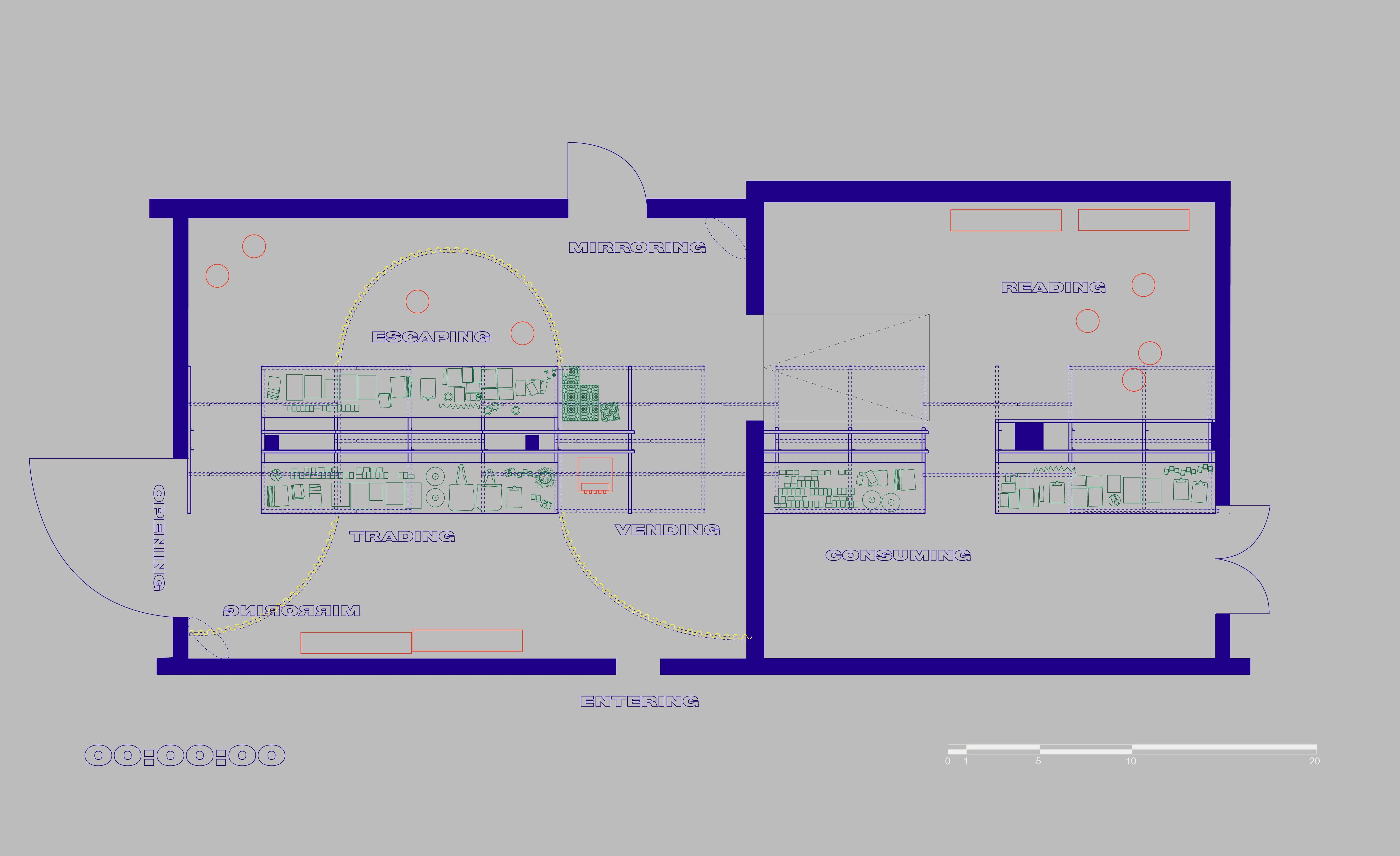 Spätkapitalist Spätkauf/
Latecapitalist Lateshop
2017
︎︎︎ installation
︎︎︎ performance

Spätkapitalist Spätkauf is a proposal for a 24hr performance curated by Emily Watlington and designed by PROPS. A spätkauf is a kiosk that is open late — it literally means "late buy." LateShop adopts the form of a spätkauf or a späti, as a space through which performed routines of value exchange, such as purchasing, lending, borrowing, conversing, sharing, are combined with routines of image creation, consumption and circulation. The spätkauf is not only the space to sell and distribute, but also the space in which people perform acts of exchange, and considers what it means to exist as an image not only in the digital realm but as part of daily life.

In a curated space that eschews the exchange of normative capital, and asks instead for a performance in exchange for an image, we speculatively alter the routines of viewers and/or consumers. In discussing the struggle to locate subjectivity in late capitalism, art historian David Joselit laments that identifying with a dominant cultural imaginary is "the price we pay—in unequal measure according to our race, gender and sexuality—in having to exist as images for others." What, then, might a late capitalist store be like? A store that only sells images?

This installation is designed for Knockdown Center in Brooklyn, New York.